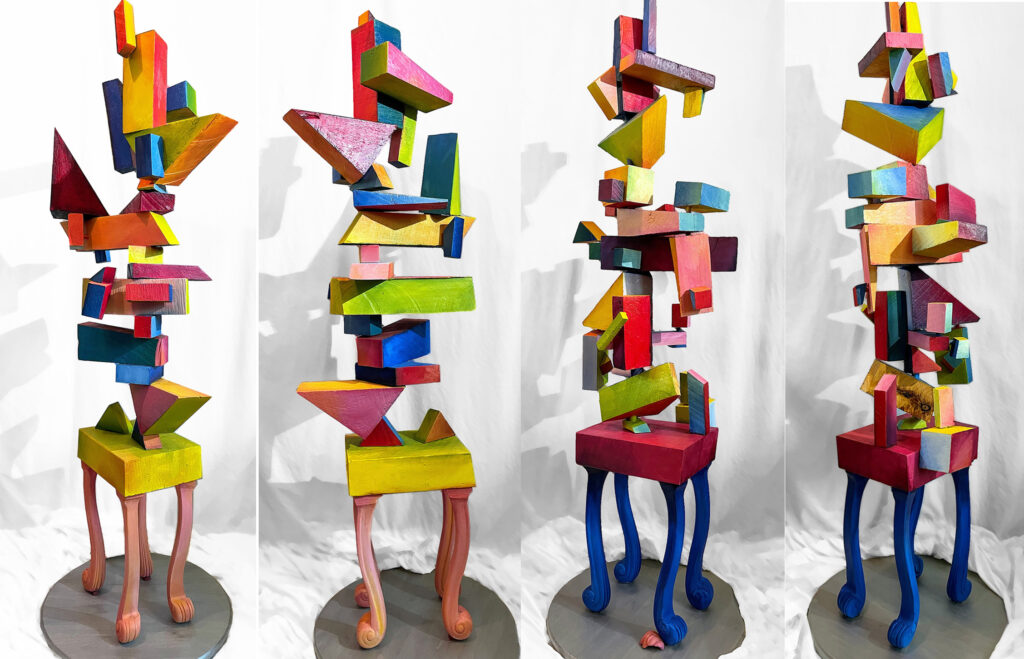 Art is JOY!
I am beyond grateful to be able to do something that I absolutely love. When you feel that kind of joy, according to poet and professor, Ross Gay, it's human nature to want to share that joy with others.
"You invite people into your space so that they can love it, too."
When I first began creating art full time, I opened my house and studio to the public.  We were transplants to the Driftless area and I wanted to connect with my new community. By sharing my space I met many fellow artists and this outreach afforded me the confidence to begin entering local/regional calls for art.
An Artist Walks In series celebrates the slightly off-kilter, but always colorful life lived as an artist. These sculptures were created from the scraps left over from our stair construction. Every night after the contractor went home, I would dumpster dive and grab every last piece of staircase I could. I would then construct, prime and oil paint the structures into what you see on this page.