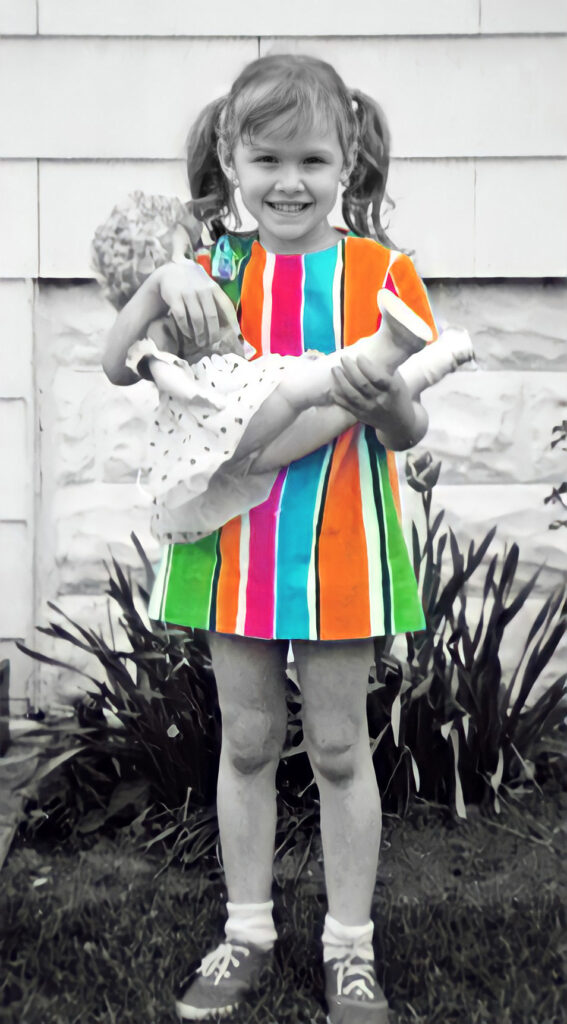 Born an artist in Milwaukee, Wisconsin, Cyndie has early memories of finger-painting on the kitchen table and the very distinct fragrance and feel of the paint on her hands. In Kindergarten, during each day's free-time, she would rush to one of three easels in the room which were well stocked with tempera paint and brushes. As a child her need to create was insatiable; a trait that could very accurately describe her today.
While painting was a free-time choice at school, art wasn't always accessible at home. Her mom and dad often struggled to make ends meet. Single-income parenting for a family of five children involves an intense financial choreography that doesn't allow for 'extras.' Art supplies were limited to a cookie tin filled with broken crayons and perforated stack of recycled printer paper that a neighbor would occasionally, and kindly, drop off for the kids.
It was in using crayons that Cyndie began her experimentation with color. To capture her favorite hue, she discovered that the brick red and midnight blue crayons blended beautifully to create a mélange of indigo. Blending colors gave a depth to color that a single crayon couldn't match. The ingenuity required to create with the materials at hand would later become the propellant of her up-cycled art today.
For Cyndie's first twelve years of life, the answer to who she was hovered above her in complete clarity. She was an artist. During a visit to her grandfather's house one Sunday, Cyndie's uncle yielded a seismic shift in her confidence when he asked her the question, "So… what do you want to be when you grow up?" Without hesitation she answered, "An artist." Her uncle laughed, "You can't be an artist, you'll never make any money!" In the physics experiment that is Cyndie's life, this one seemingly minor verbal 'tap' knocked her off course for a very long time.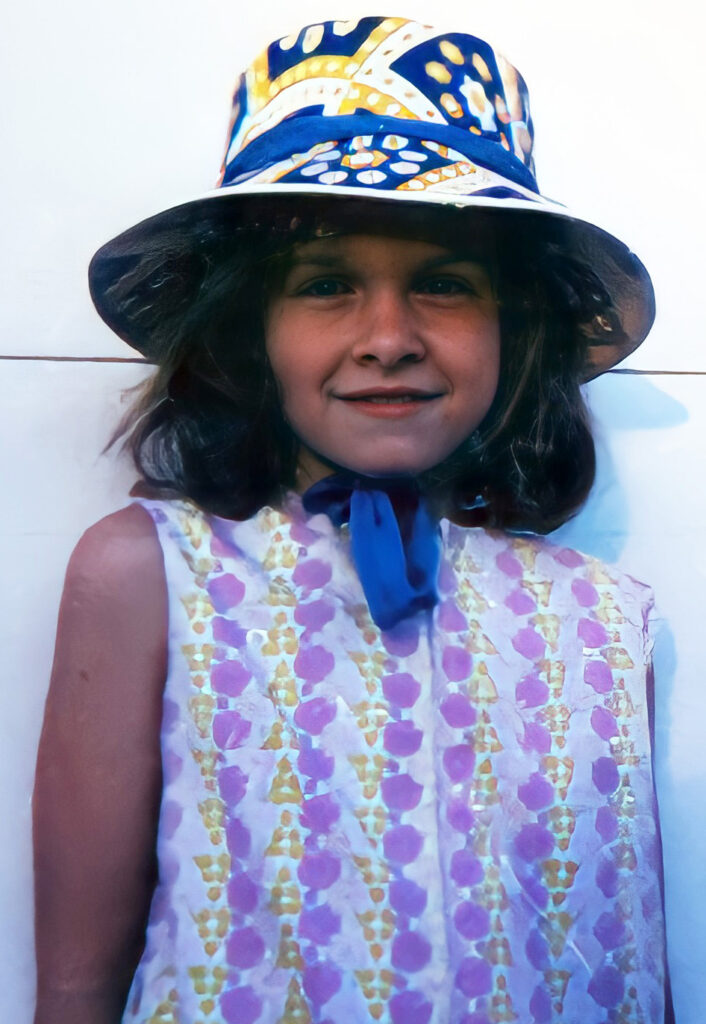 Cyndie was the first in her family to go to college, and after graduating with a degree in psychology, took jobs that orbited the art field. She became an Art in Education Coordinator for the Syracuse, New York branch of the Lincoln Center Institute.
When she and her future husband, Don, relocated to Boston, she became a communications assistant for a realty management company. She was tasked with creating all in-house graphic design and was the company's lead photographer.
Her photo (below) was selected to be on permanent display in the "Communities of Quality" exhibit at the Department of HUD in Washington, DC.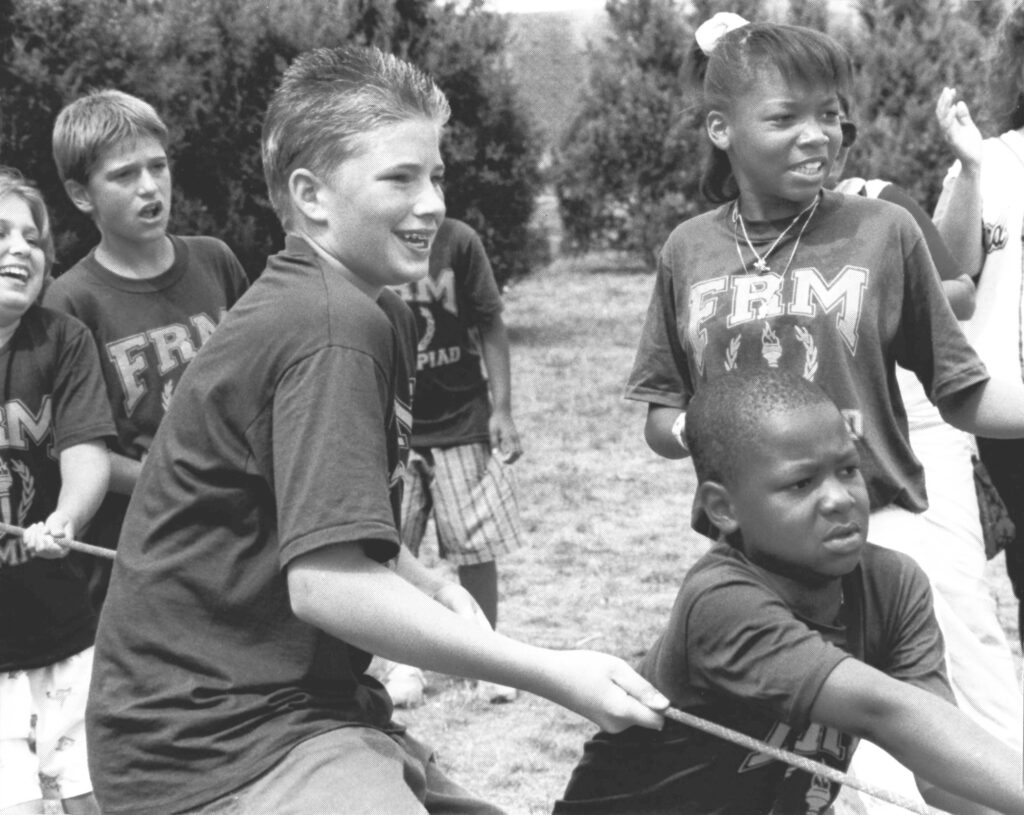 Upon returning to Wisconsin, Cyndie took a position as an Early Childhood Education Coordinator for Arts For All in Madison, Wisconsin. She coordinated a newly created arts program which provided integrated arts opportunities to young children with disabilities.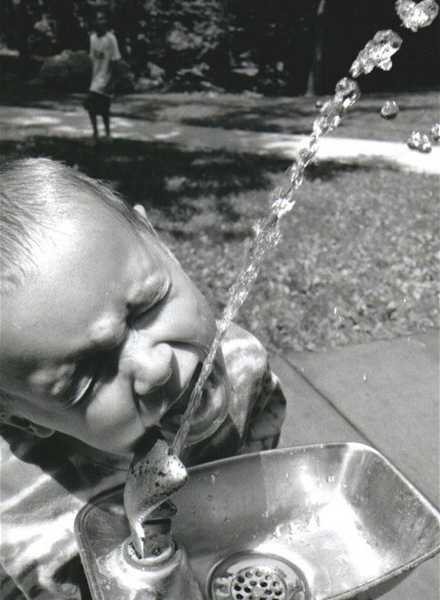 It wasn't until Cyndie left the work force to become a full-time mom that she began to see her past positions as surrogates to a bigger calling. While she had always found a way to keep her finger on the pulse of the art world, she felt that she needed to be at the heart of the pulse. It was then she cut her own path with the ingenuity of an artist equipped with a tin of broken crayons and recycled printer paper. Cyndie currently sculpts using reclaimed wood scraps from a design workshop, and ash trees felled by the emerald ash borer. She uses discarded glass pieces from a stained glass studio to create mosaics, and sculpts with large tin cans salvaged from an elementary school cafeteria. Items thought to be so insignificant as to be discarded, indeed have a story and the potential to be of new and beautiful significance.
Cyndie's tenet is that all things are connected; unearthing these connections is the thread that binds the aggregate of her work.
Cyndie can now be found transplanted in the Driftless Area of Wisconsin with her husband, one-eyed dog, two black cats and nine chickens. She opens her house and studio to the public as a way to meet and connect with her community.
Now 2022, she has taken the next big step in sharing her work by entering regional, juried art exhibits.