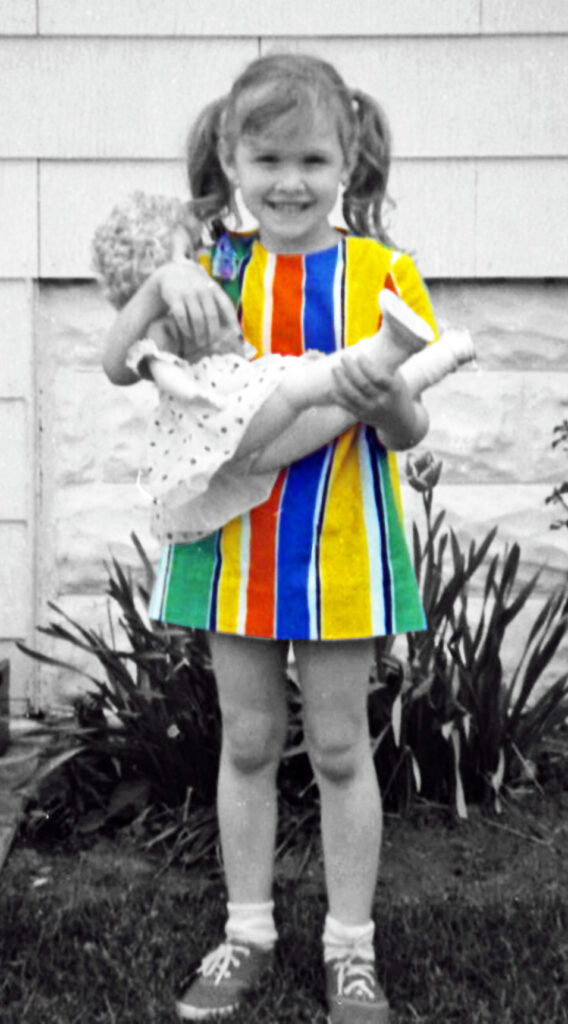 Never quite settling down and never quite fitting in, Cyndie Rauls learned at a very early age to dance to the beat of her own drummer. But a satellite's life can be a lonely life, so she made it her mission to honor the connections between every thing.
Born an artist in Milwaukee, Wisconsin, Cyndie has early memories of finger-painting on the kitchen table and the very distinct fragrance and feel of the paint on her hands. In Kindergarten, during each day's free-time, she would rush to one of three easels in the room which were well stocked with tempera paint and brushes. Her teacher often tried to persuade Cyndie to try alternate activities, maybe to expand her palate, maybe to allow other kids a chance at the easels, but this was to no avail. As a child her need to create was insatiable; a trait that could very accurately describe her today.
While artistic opportunity existed at school, it wasn't always accessible at home. Her mom and dad often struggled to make ends meet. Single-income parenting for a family of five children involves an intense financial choreography that doesn't allow for 'extras.' During her transition to second grade, Cyndie's family moved to the country, creating a homestead that would supplement their growing family's needs. Money continued to be tight; art supplies consisted of a cookie tin full of crayon pieces and perforated stack of recycled printer paper that Cyndie's uncle occasionally dropped off for the kids. She'll tell you that it felt like Christmas every time he did this.
It was with these bits and pieces of crayon that Cyndie began her experimentation with color. To capture her favorite hue, she discovered that the brick red and midnight blue crayons blended beautifully to create a mélange of indigo. Blending colors gave a depth to color that a single crayon couldn't match. The ingenuity required to create with the materials at hand also took Cyndie outdoors. She found art in nature, collecting acorns, leaves, and cool looking rocks that would later be glued into three dimensional works. When there was no glue, her mother showed her how to create a paste using flour and water. This was also when she learned that works of art don't necessarily have to be permanent.
For Cyndie's first twelve years of life, the answer to who she was hovered above her in complete clarity. She was an artist. During one visit to her grandfather's house, another one of her uncles yielded a seismic shift in Cyndie's thinking and confidence. He stepped in front of Cyndie and asked her a question… the question, "So… what do you want to be when you grow up?" Without hesitation she answered, "An artist." Her uncle tipped his head back and proclaimed, "You can't be an artist, you'll never make any money!" In the physics experiment that is Cyndie's life, this one seemingly minor verbal 'tap' knocked her off course for a very long time.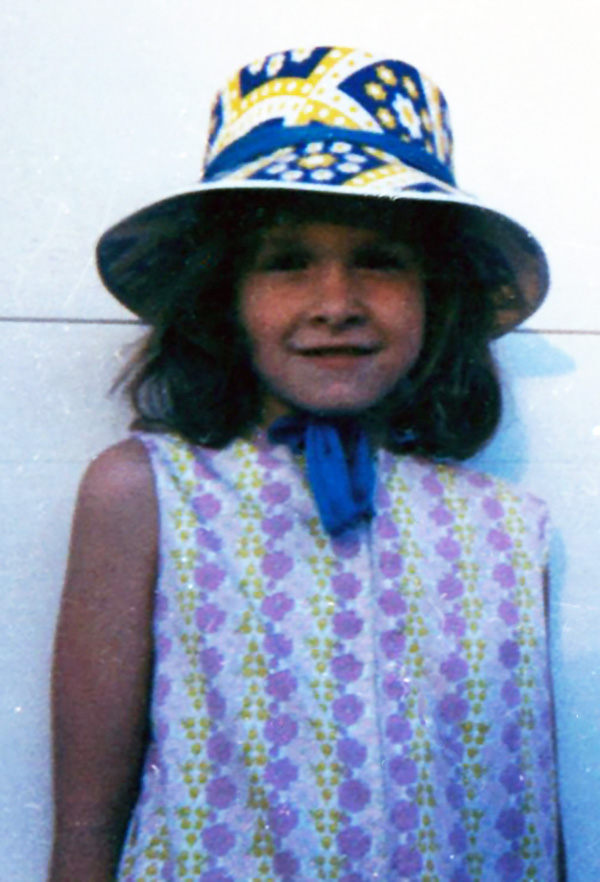 Complicated family web aside, her father continued to nurture her gift by encouraging her to paint murals around the homestead. To his credit, he recognized her artistic flicker even if Cyndie no longer recognized it in herself. Toss into the mix a high school class Cyndie took with an extremely dynamic psychology teacher and the graduated result will be an artist in psychology major's clothing. But as with all truths, who she was to her core, would gradually find its path to the surface.
Cyndie was the first in her family to go to college, and after which, took jobs that orbited the art field. She became an Art in Education Coordinator for the Syracuse, New York branch of the Lincoln Center Institute. It was there that she administered an arts in education program which provided dance, drama, music and visual art for 76 Central New York schools. She recruited, trained and supervised 24 teaching artists, searched and screened performing companies on a national basis. Cyndie also organized summer teacher training which provided workshops and performance previews for 100+ teachers with an emphasis of the importance of the arts in the classroom.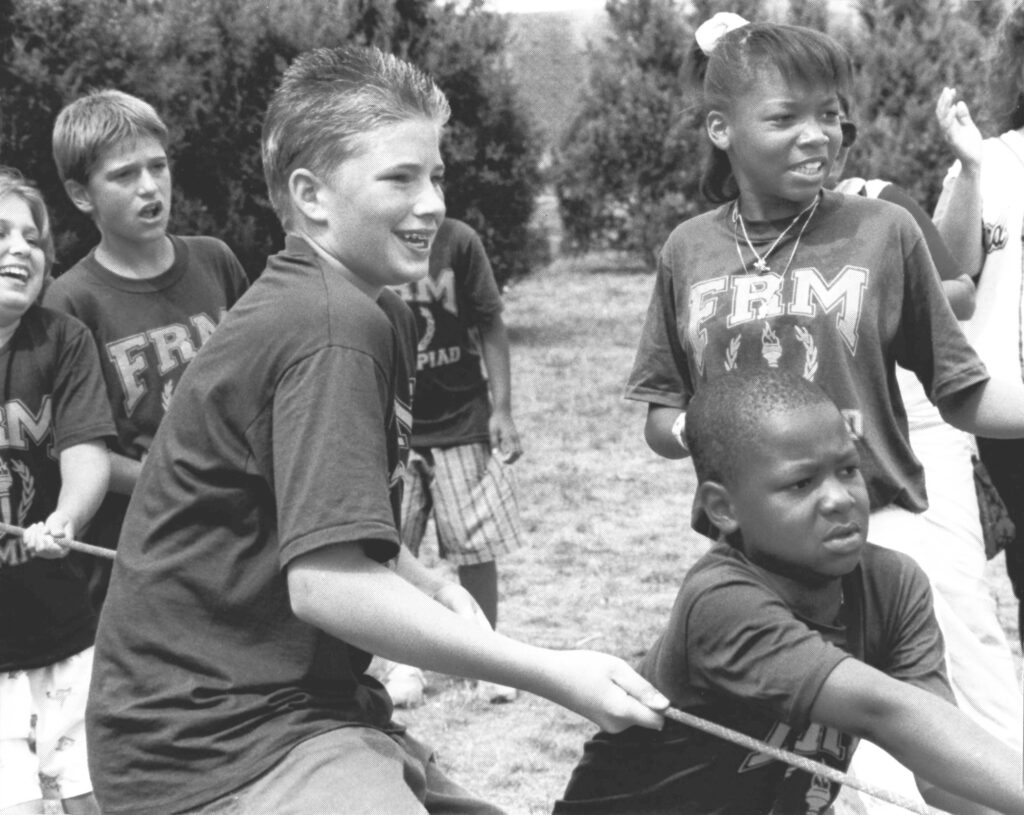 When her future husband, Don, was asked to relocate to Boston, Massachusetts, Cyndie followed becoming a Communications Assistant for a realty management company there. She created all in-house graphic design for the company, which included creating and coordinating approximately 130 newsletters annually from inception and design, to printing and delivery. She also became the go-to photographer for the company. Her photo (above) was selected to be on permanent display in the "Communities of Quality" exhibit at the Department of HUD in Washington, DC.
Upon moving back to Wisconsin, Cyndie took a position as an Early Childhood Education Coordinator for Very Special Arts in Madison, Wisconsin. She coordinated a newly created arts program which provided integrated arts opportunities to young children with disabilities. She recruited, trained and monitored 18 teaching artists, and conducted classroom observation and evaluation of teaching artist work. She photographically documented the program, developed multimedia presentations, and created a program portfolio as visual record of program.
It wasn't until Cyndie left the work force to become a full-time mom that she began to see these positions as surrogates to her true calling. While she had her finger on the pulse of the art world in the past, she had grown to understand that she needed to be at the heart of the pulse. Without classical training, without pedigree, she cut her own path with the ingenuity of someone who has only a tin of broken crayons and reused printer paper to work with. She currently sculpts using reclaimed wood scraps from other's projects and ash trees felled by the emerald ash borer. She uses discarded glass scraps from a stained glass studio to create mosaics, and sculpts with large tin cans salvaged from an elementary school cafeteria. To her, something thought to be so insignificant as to be discarded, still has the potential to be of new and beautiful significance.
Cyndie's tenet is that all things are connected; unearthing these connections is the thread that binds the aggregate of her work. So when asked why it took her so long to see the connection between her upbringing and her penchant for unorthodox materials, she'll tell you that sometimes being a satellite makes the obvious a little out of reach.