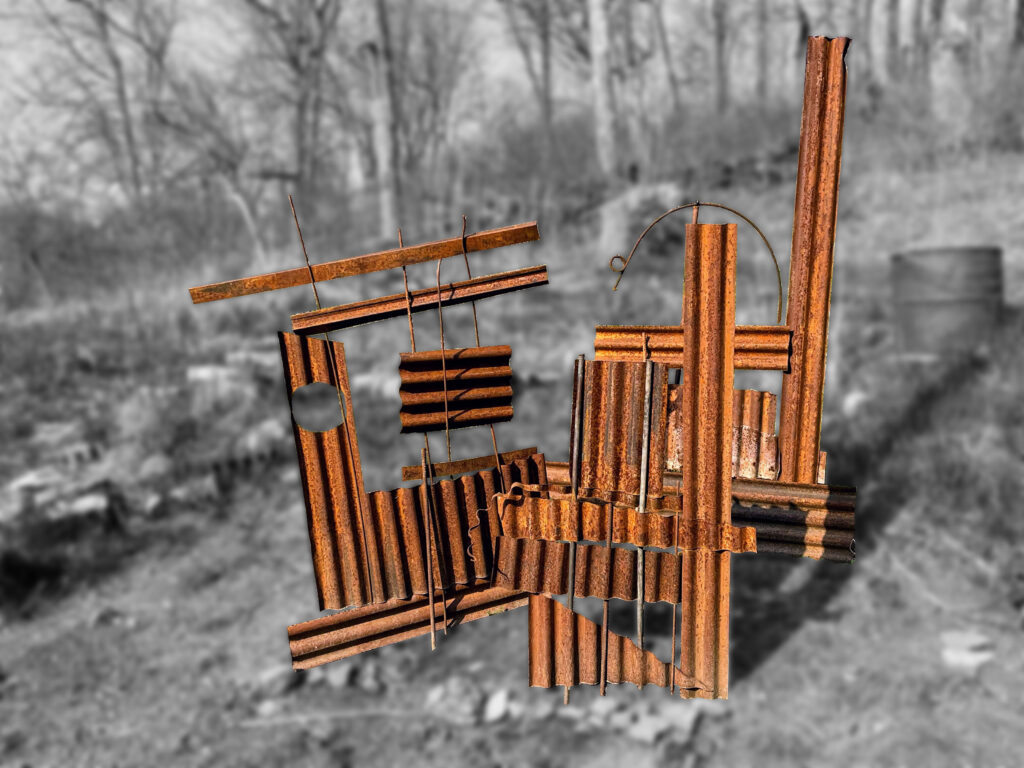 "I Was Born on a Pirate Ship"
Memories of grade school shenanigans when we would hold our tongue with our thumb and index finger and say the above sentence. When I made this sculpture, I imagined pirate sails, worn and ruined, sailing in the distance.
Created from scrap metal. *Set in cement blocks if to be moved.